Our company
Ashton Manufacturing offers a world-class product range consisting of premium quality caskets that are handcrafted from the finest solid timbers and precious metals, through to contemporary, personalised coffins, and traditional designs, together with economical and sustainable choices. We make product selection and ordering easier, faster and more efficient by offering clients 24/7 contact with their dedicated account manager, modern sales tools, the largest range of products, fast delivery, unrivalled reliability and we always have expert help available.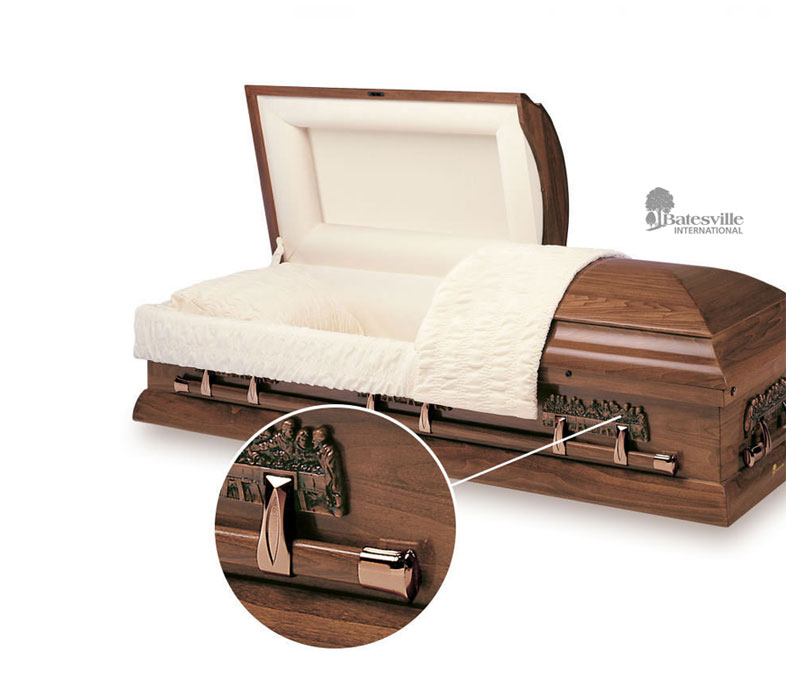 Our values
Our values are what shape and guide our company. They are distilled across five key areas of quality, service, people focus, innovation and sustainability.
Quality
We're in the business of locally made, handcrafted products, and are committed to maintaining our legacy of manufacturing; we are the trustworthy and reliable name in casket and coffin supplies.
Service
We make product selection and ordering easier, faster and more efficient by offering clients 24/7 contact with their dedicated account manager, modern sales tools, the largest range of products, fast delivery, unrivalled reliability and we always have expert help available.
People focus
Care for our clients and for our employees is central to our company culture.
Innovation
From digital sales and order tools to the creation of our patented Expression Coffins, we're leading the way in new technologies in our industry.
Sustainability
We are committed to environmentally sustainable manufacturing practices and use timber from managed resources, Australian fibreboard and we recycle all of our timber off-cuts. We also proudly support initiatives such as our Memorial Tree Program.
Our team
Our team understands the important role that funeral services play in the journey of grief and that funeral professionals have the ability to orchestrate meaningful experiences that can help mourners begin to heal and grow.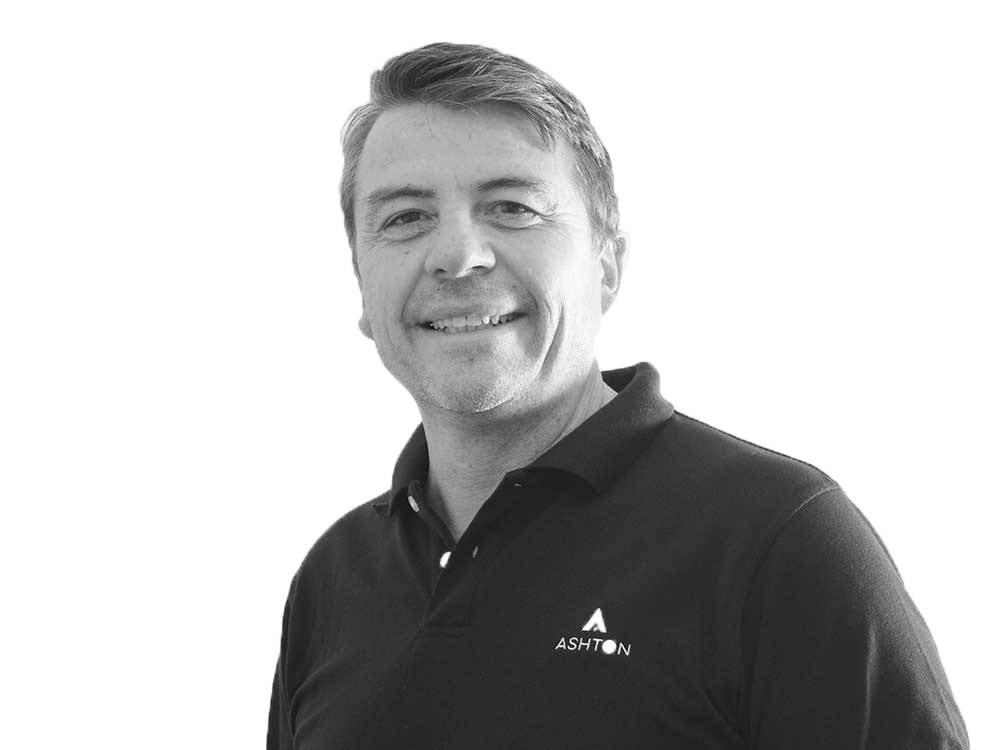 Rohan Kerr
Managing Director
Prior to joining Ashton Rohan was the Chief Executive of Viking Properties (ASX listed Viking Industries), a property investment business with offices in Brisbane and Dubai. Rohan has also held Board positions with:
Pentacle Property Funds Management Limited, a property funds management business; and
Fat Profits, an investment research and management business.
Rohan spent three years as a senior manager in one of the world's leading aircraft leasing businesses and a further three years as a State and General Manager for airports for one of Australia's leading airlines. He then spent four years operating his own financial planning business and two years as State Manager for Finium Financial Services Pty Limited in Queensland.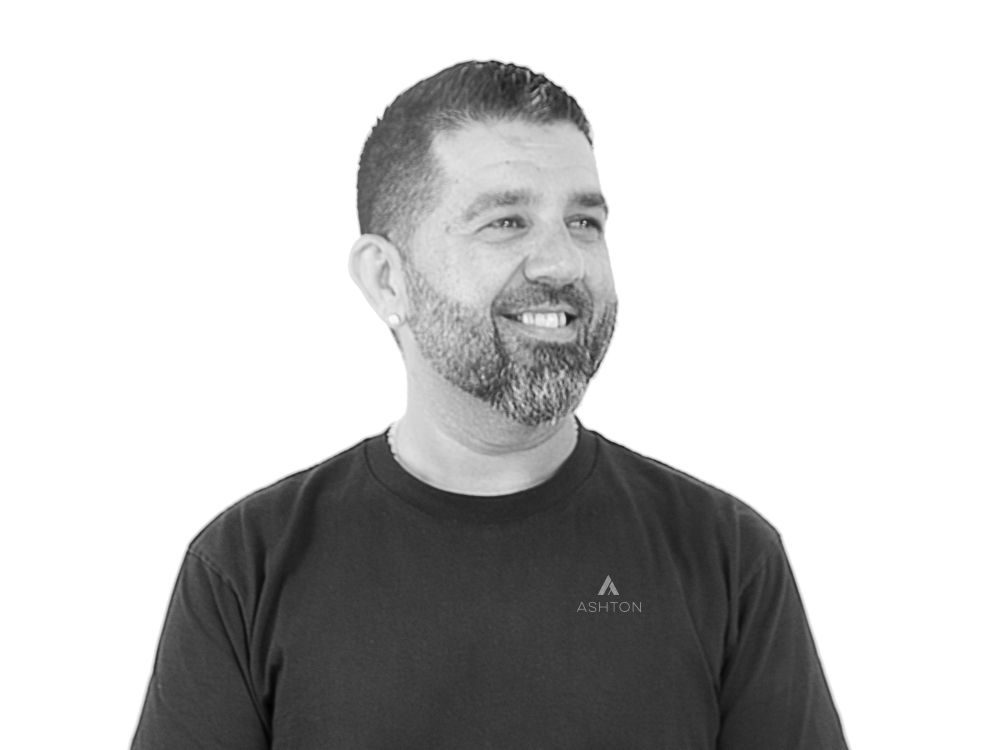 George Troumboukis
Head of Operations (NSW)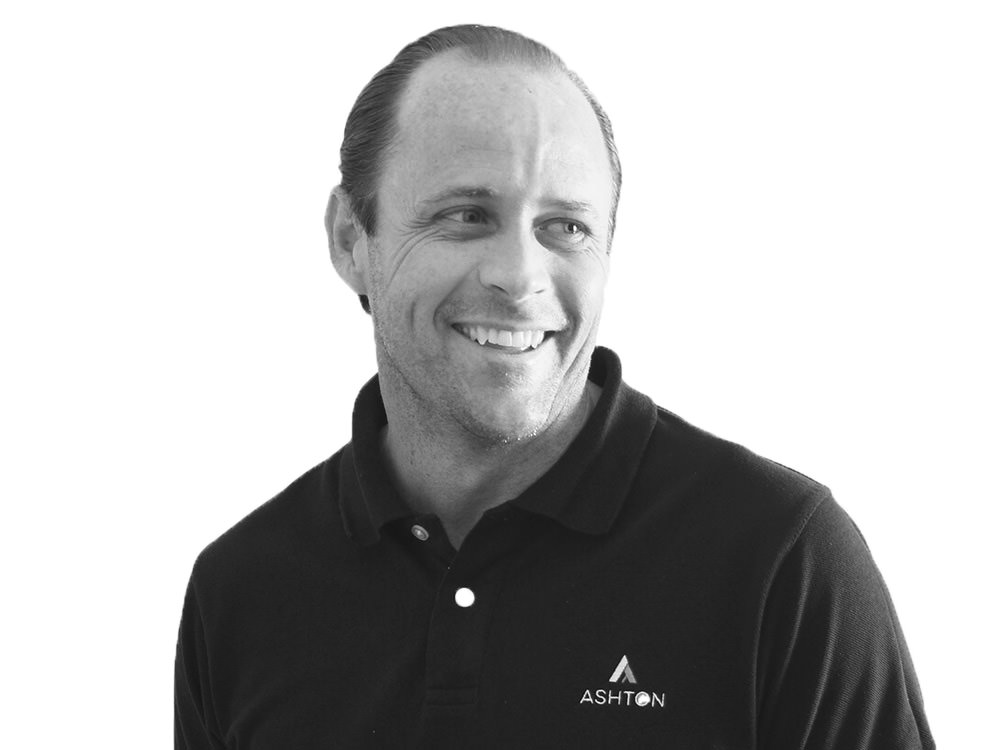 Gary Park
Head of Operations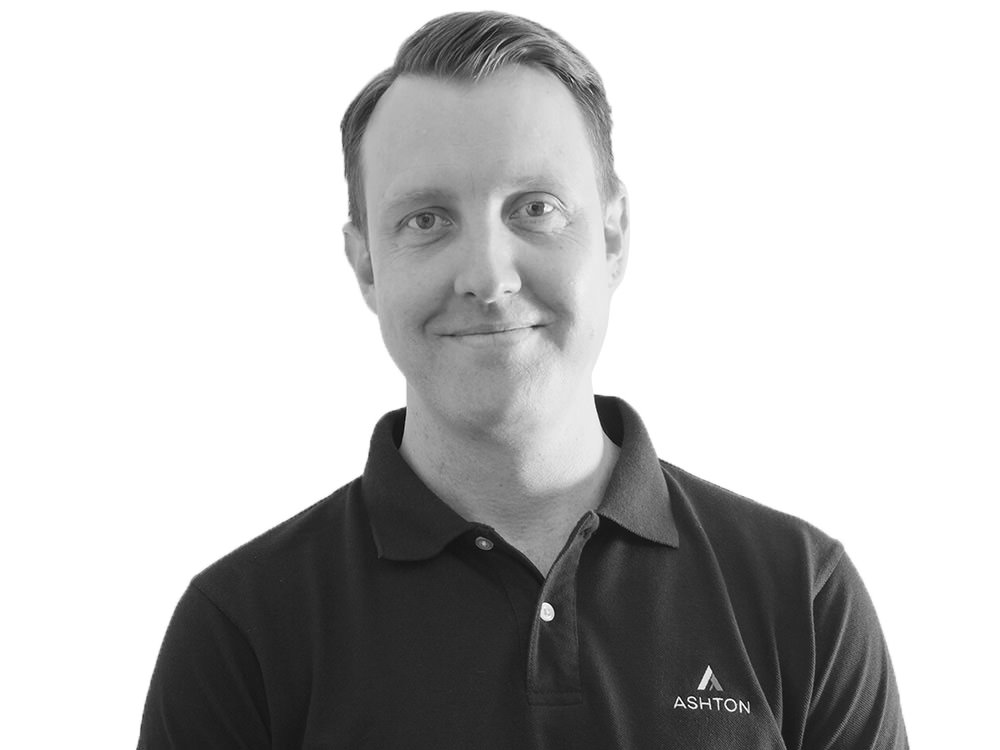 Joshua Fox
Marketing Manager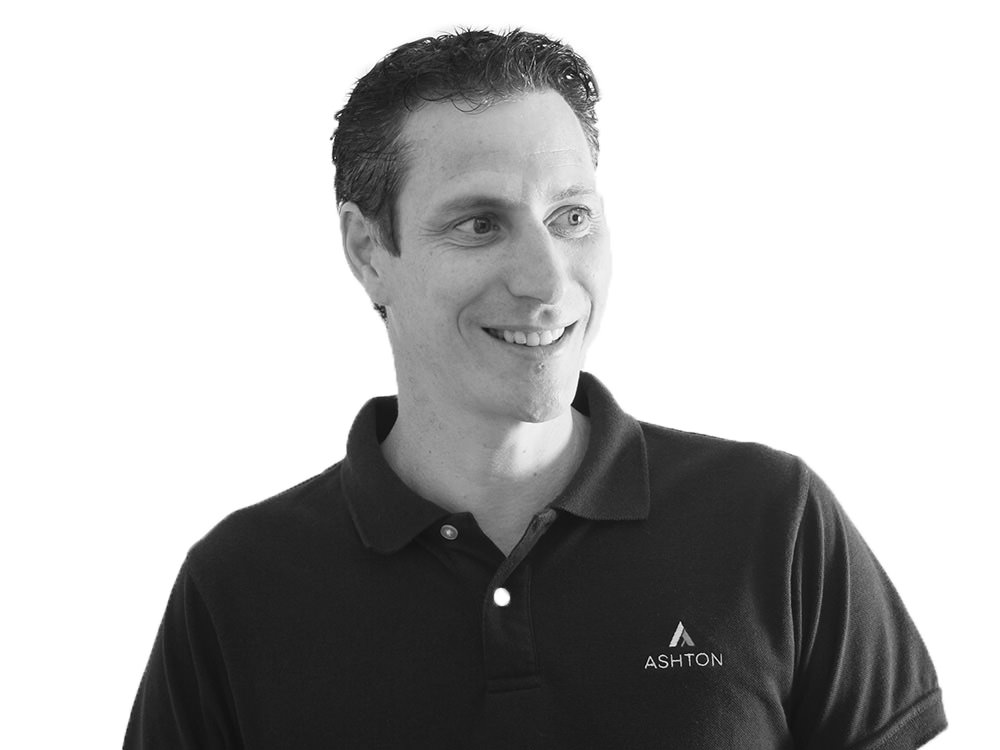 Gerard Millsteed
Assistant Head of Operations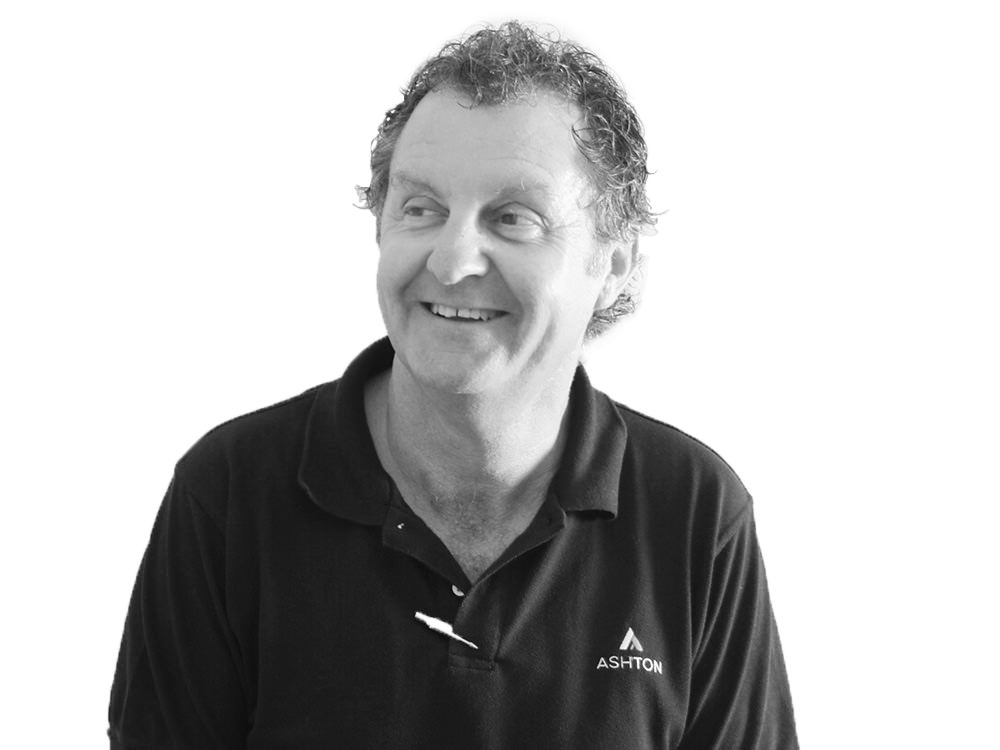 Russell O'Keefe
Account Manager QLD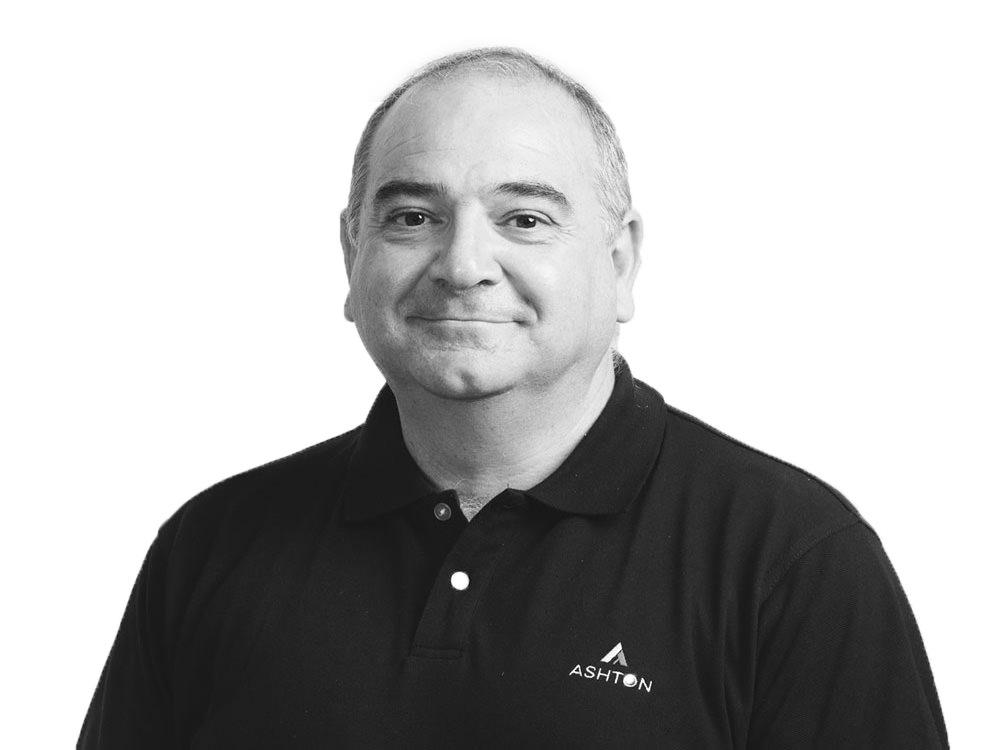 Patrick Di Lizio
Account Manager VIC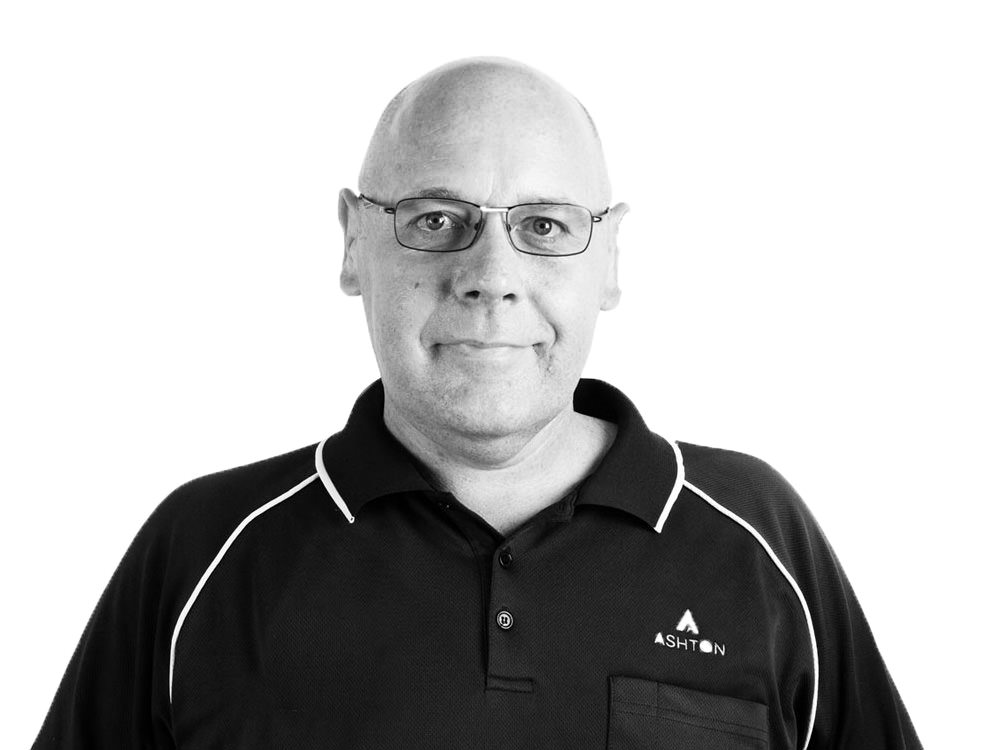 Michael Ingerson
Account Manager SA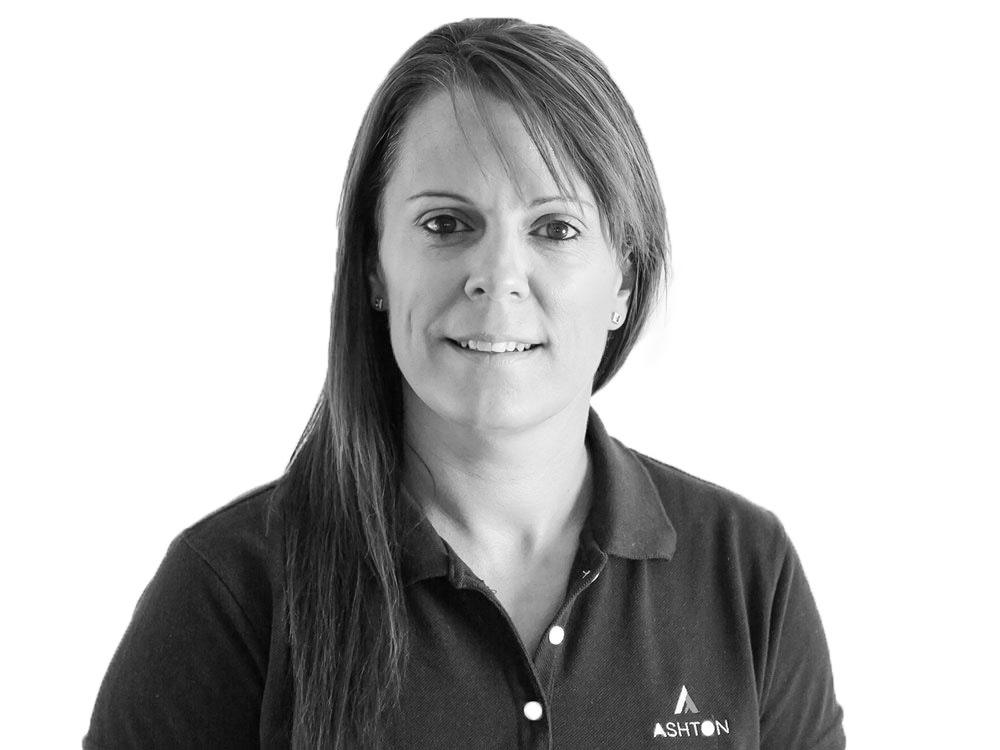 Karen Marlow
Business Development Manager NSW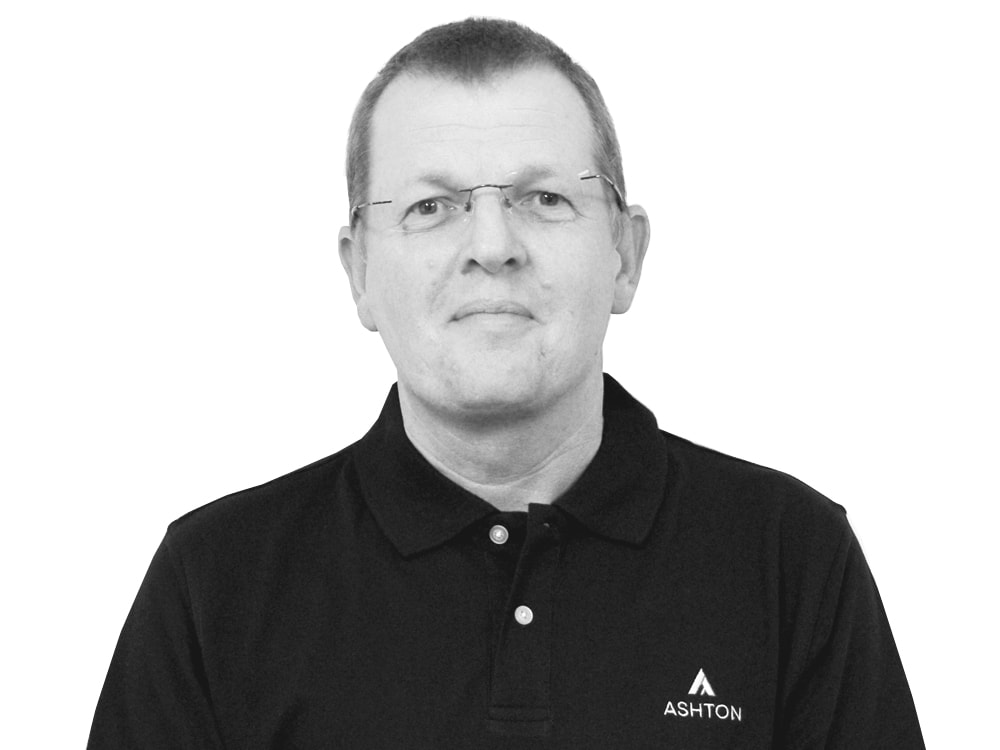 Andrew Hunt
Business Development Manager WA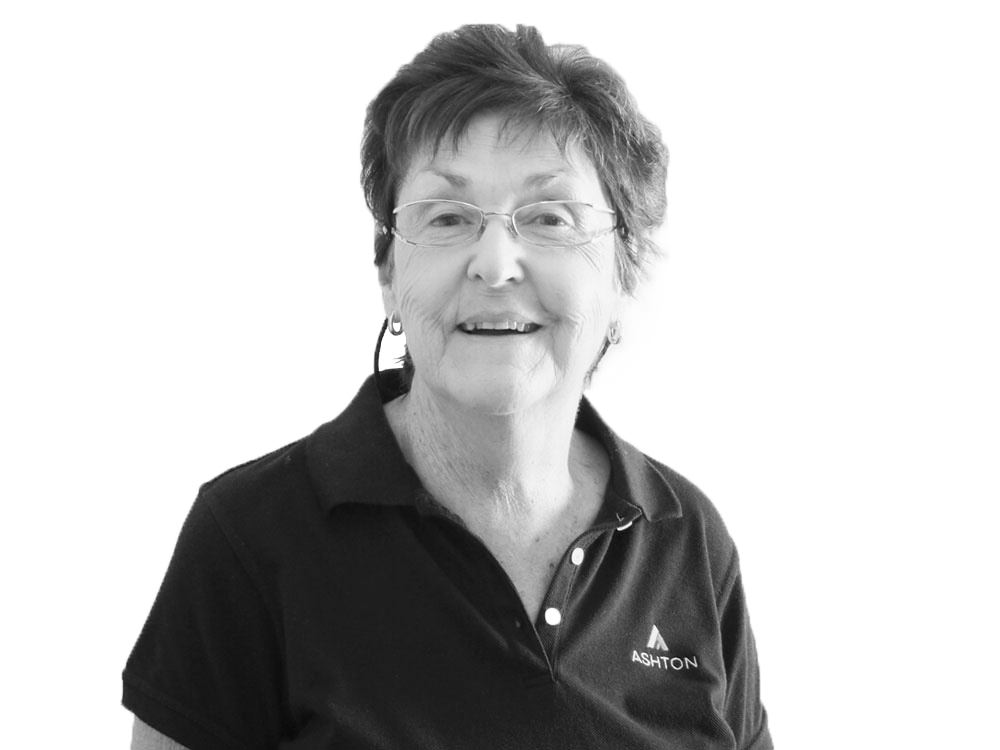 Rhonda Fisher
Office Manager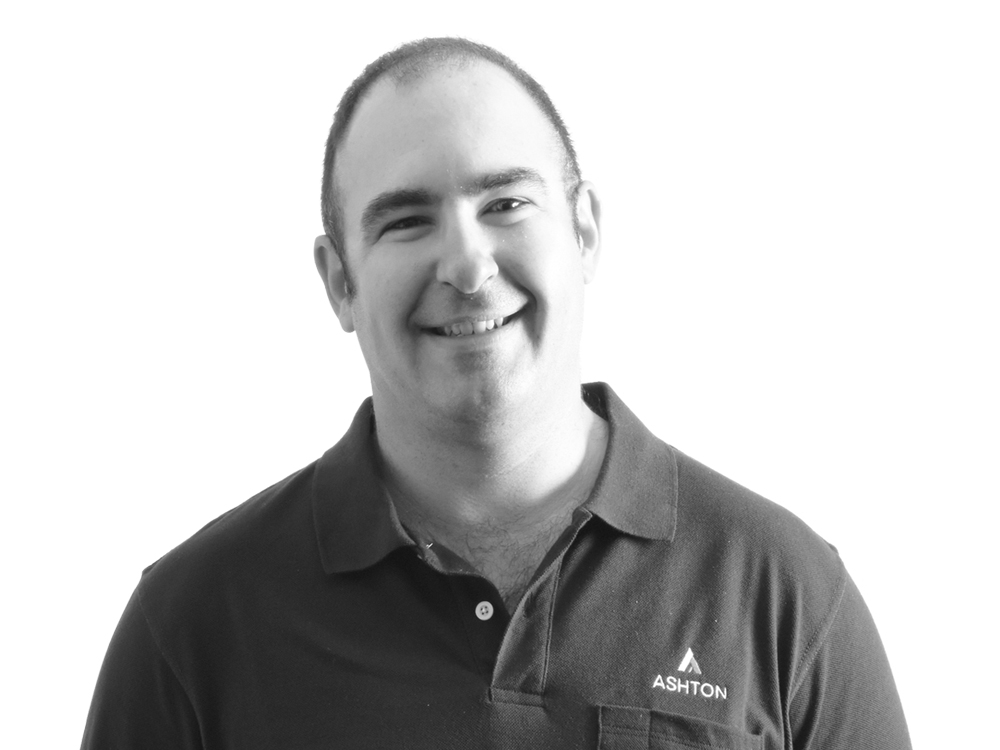 Adam Wald
Graphic Designer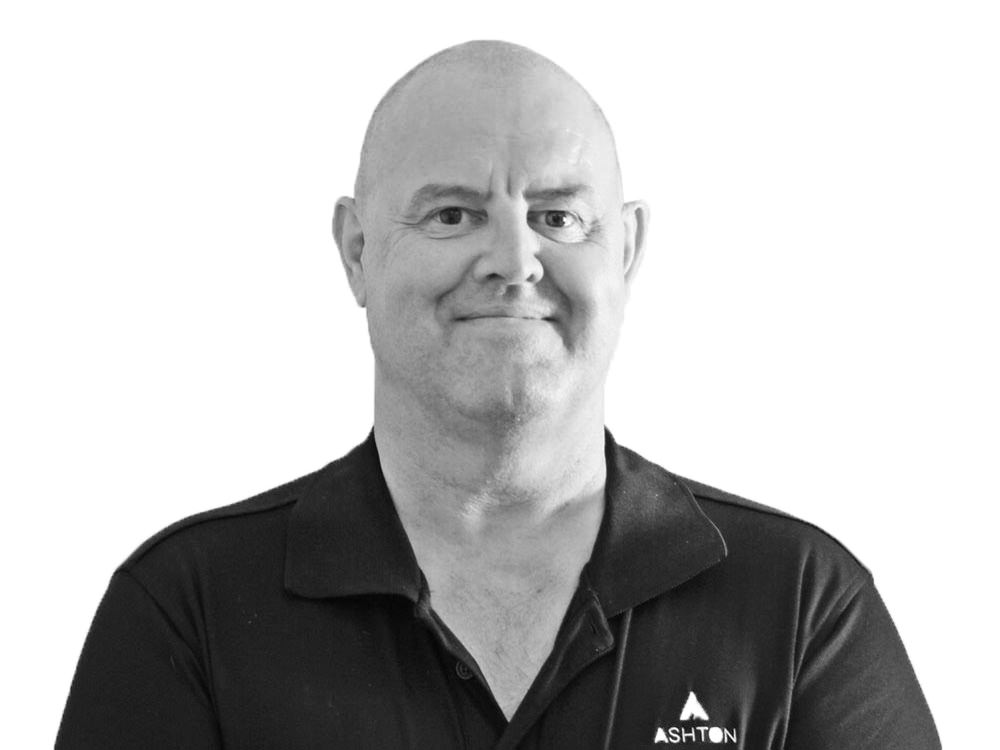 David Brown
Dispatch / Warehouse Supervisor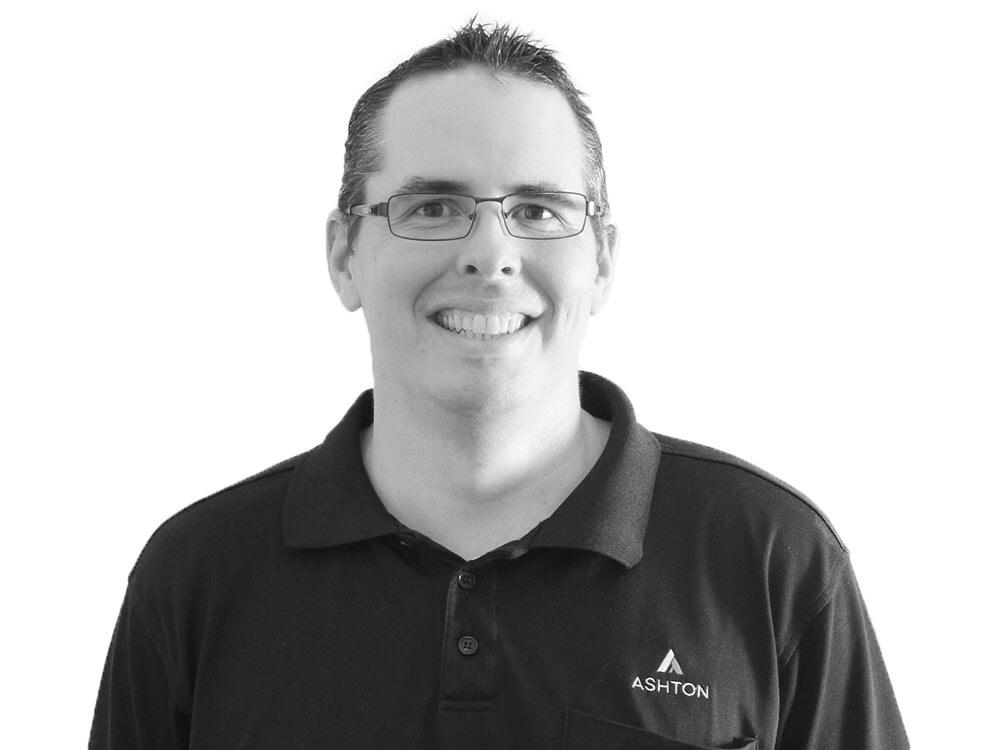 Daniel Nielson
Machine Shop Supervisor
Join us
We'd love you to join our team. Ashton Manufacturing offers a world-class product range consisting of premium quality caskets that are handcrafted in our factory. Contact us today to check available roles.
We're people focused and understand family
We greatly value the professional skills of our clients as they support and guide families through the process of arranging a funeral service for a loved one. Below are some common questions from our clients.
Why should I use Ashton?
Since 1977 we have manufactured and supplied premium quality caskets, coffins and accessories to Australian funeral homes and have become the trustworthy and reliable name in casket and coffin supplies.
We are a wholly Australian owned company and have the biggest, most comprehensive range of caskets and coffins available. Our range includes our patented Expression Coffin range, the internationally acclaimed Batesville Casket Company range and our more traditional Ashton Manufacturing range of caskets and coffins. Our range is always increasing as we predict and meet the emerging needs of modern funeral service requirements.
Some special attributes of Ashton caskets and coffins includes:
DiamondCoat Lacquer: our own specialised wood finish that dries by a solvent curing process, producing a smooth, hard, durable This finish can be of any sheen level from matte to high gloss. It is both combustible and ethanol free.
Sustainability: We use solid timber from managed forestry resources. Our MDF (Medium Density Fibreboard) coffin range is produced from eZero MDF, and is manufactured from managed and renewable plantation pine.
We also offer unparalleled assistance to funeral homes around Australia through Ashton Assist, which is our suite of value-added services. These services include:
Graphic Design services for the creation of funeral home branded, printed and digital casket and coffin arrangement albums.
Our SET (Skill Enhancement Training) program is designed to improve funeral homes' staff casket and coffin knowledge; develop a more professional approach to coffin selection that empowers families; and increase their understanding of the important role of funerals.
Technology support: such as casket and coffin iPad album set up and support and AVS (Ashton Virtual Showroom), Ashton's proprietary funeral home virtual showroom concept.
Where is Ashton located? Do you deliver to my area?
Our head office and casket and coffin production facility is located on the Gold Coast, Queensland, Australia. We have an 8000m
2
site where our team of craftsmen and administration staff are located.
We also have our own distribution centres in Sydney, Melbourne, Adelaide and Perth that are all linked via our integrated logistic network of Ashton trucks and delivery personnel.
We have funeral director clients all across Australia and deliver to all areas. Please contact us to discuss what your regular scheduled delivery times will be.
What is your 'standard' coffin size?
Our standard internal coffin size is 180cm long x 52.5cm wide x 30cm deep.
This size is suitable for the majority of funeral requirements and maintains aesthetically balanced proportions.
We also stock other sizes to suit the small percentage of cases that differ to our standard size. Coffins can be purchased with various internal dimensions, such as:
Widths – 50cm, 53cm, 55cm, 60cm, 75cm, 85cm
Lengths – 170cm, 180cm, 190cm, 200cm, 210cm
Depths – 30cm, 32.5cm, 35cm, 38cm, 45cm
(Please note that not all size combinations are available)
We also produce customised coffins to suit very large people, where coffin dimensions may exceed widths of 100cm.
Does Ashton keep stock of finished caskets and coffins?
Yes, because we understand that there are often short turnaround times between a person's death and their funeral. And, we know the importance of supplying funeral homes on-time and when required.
Therefore, our production team stocks 3,500 – 4,000 finished caskets and coffins in our production facility and distribution centres around Australia. This is backed up by our integrated logistics network of Ashton delivery trucks and personnel that ensures a seamless process from ordering to delivery to your funeral home.
What happens if I need an urgent, unusual sized coffin?
We stock a range of oversized caskets and coffins throughout our distribution centres. These options are especially valuable for those times when a deceased person is larger than originally anticipated.
We also stock a range of child's coffins and accessories in all of our distribution centres.
Are Ashton caskets and coffins still handmade?
Whilst automation and robotics play an important part in modern manufacturing, there is still a significant element of handmade craftsmanship that goes into each of our caskets and coffins. We employ many trade-qualified men and women to produce our stunning products and our high-end caskets will take a tradesperson up to 20 hours to create.
Can I visit Ashton's production facility or distribution centres?
Yes. We encourage all funeral professionals to come through our facilities to gain a deeper understanding of our product range.
We offer specialised educational tours tailored for funeral professionals at our production facility on the Gold Coast, Queensland.
I have damaged a coffin, what should I do?
We understand that caskets and coffins get bumped and scratched in funeral homes. We are happy to repair any damages for you, alternatively, we supply free touch up kits that can be used to make quick, last-minute repairs before a funeral.
You can check our Resources page for more answers on repairing coffins and how to polish a coffin before a funeral.
Can I contact Ashton after-hours?
Yes, you are welcome to contact us if you have urgent requests after-hours. We can help you over the phone with stock availability and coffin sizes etc.
After-hours you can reach one of our team by calling our head-office phone number 1300 263 346 (1300 COFFIN).
Our head-office business hours are Monday – Friday 6:00am – 4:30pm (Qld time).
Do you only supply caskets and coffins?
No. We supply a full range of accessories such as casket and coffin handles, nameplates, draperies, mortuary products, child coffins, ashes urns, memorial books, crosses, crucifixes, grave markers, polythene coffin linings and more. We are your one-stop funeral supply shop.
I want to buy a coffin. Do you sell to the public?
No. We are a wholesale supplier and only sell our caskets and coffins to funeral industry professionals.
A family sees the coffin as the last gift of importance that they can give to their loved one and seek and deserve the highest qualities of workmanship and construction. With an Ashton product our company is always confident that we are meeting that need.
– Rowan Steer, Executive Director Integrity Funerals
It looks amazing and is exactly what my husband would have wanted…You did an amazing job.
– Tameka M
Many thanks. The family as well as us were very impressed with the design. The coffin looked great…job well done.
– Mark, Funeral Director
On behalf of my family, we sincerely thank you for the beautiful casket that created an everlasting memory of our wonderful mother, nan and great nan.
Kindest regards to you all,
– John L
Dave and Louise's touching caskets were covered with stunning images of Dave surfing a pristine wave and an idyllic beach setting.
– Peter Hall, The Courier Mail
I was just looking at your beautiful coffins and was amazed at how lovely they are.
– Denise J
Many many thanks…I think it looks fantastic and I appreciate your time and effort with such short notice.
Kindest Regards,
– Mary S
Stay up to date
We send out regular updates to our subscribers with helpful resources and the latest news relevant to our industry. From video tutorials on 'how to polish coffins for a funeral' to the latest articles and media releases, you can be sure you stay up to date with us.