We've built a brand new Expression Coffins' website that has an amazing, new, industry-first feature, that allows you to design your own coffin.
This is the perfect tool to use during funeral arrangements with families, or alternatively, families can design their loved one's coffin from the comfort of their home. You may want to encourage people that are doing pre-arrangements to design their own coffin in advance too.
The design-your-own feature is both quick and easy for anyone to use. Families can supply their own images or select images from our database. Images can be uploaded and added to all the coffin surfaces (sides, ends and lid) and the 3D coffin can be spun around on your screen and edited live.
Visit our website to start designing your own Expression Coffin: expressioncoffins.com.au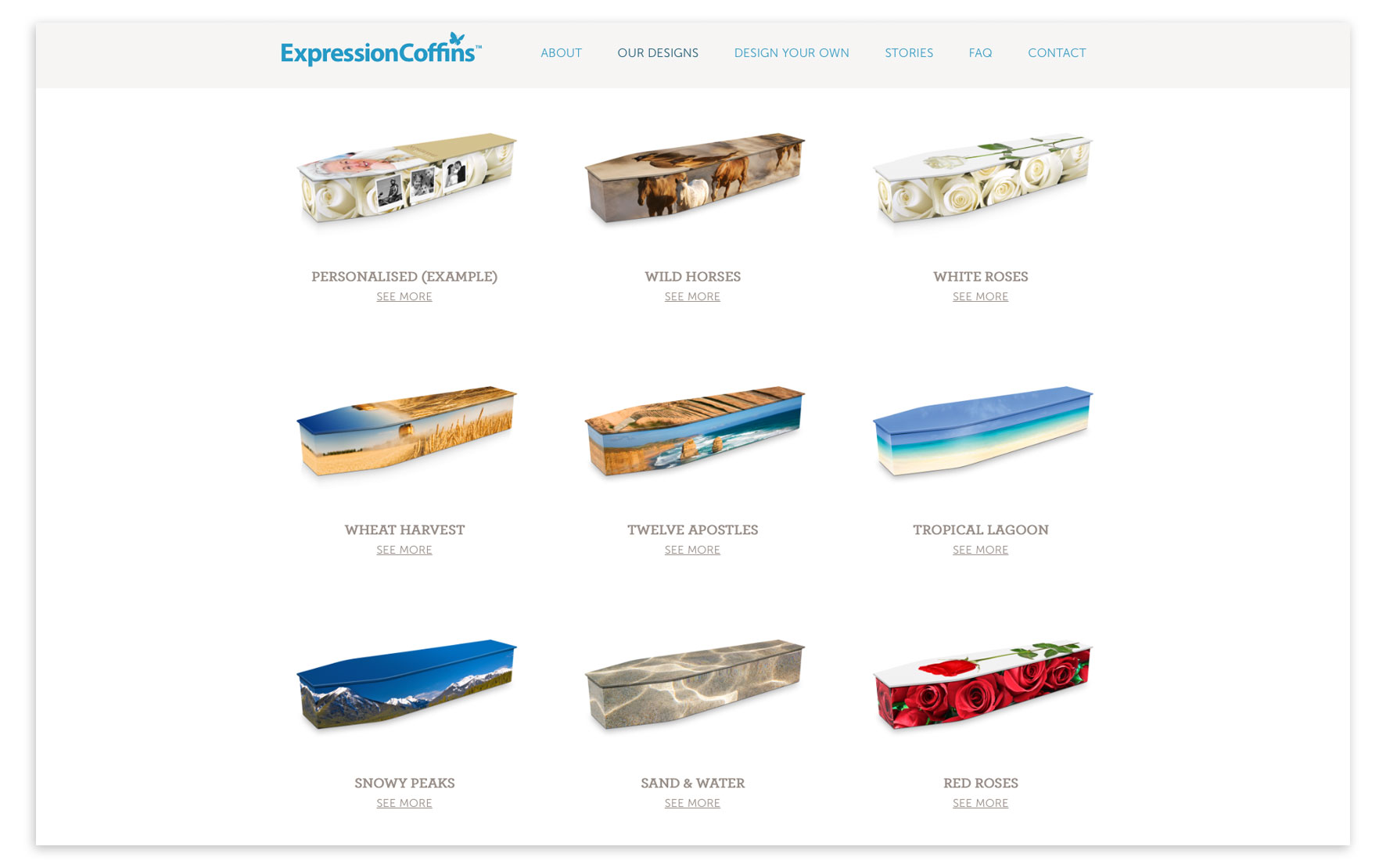 Bigger and better coffin images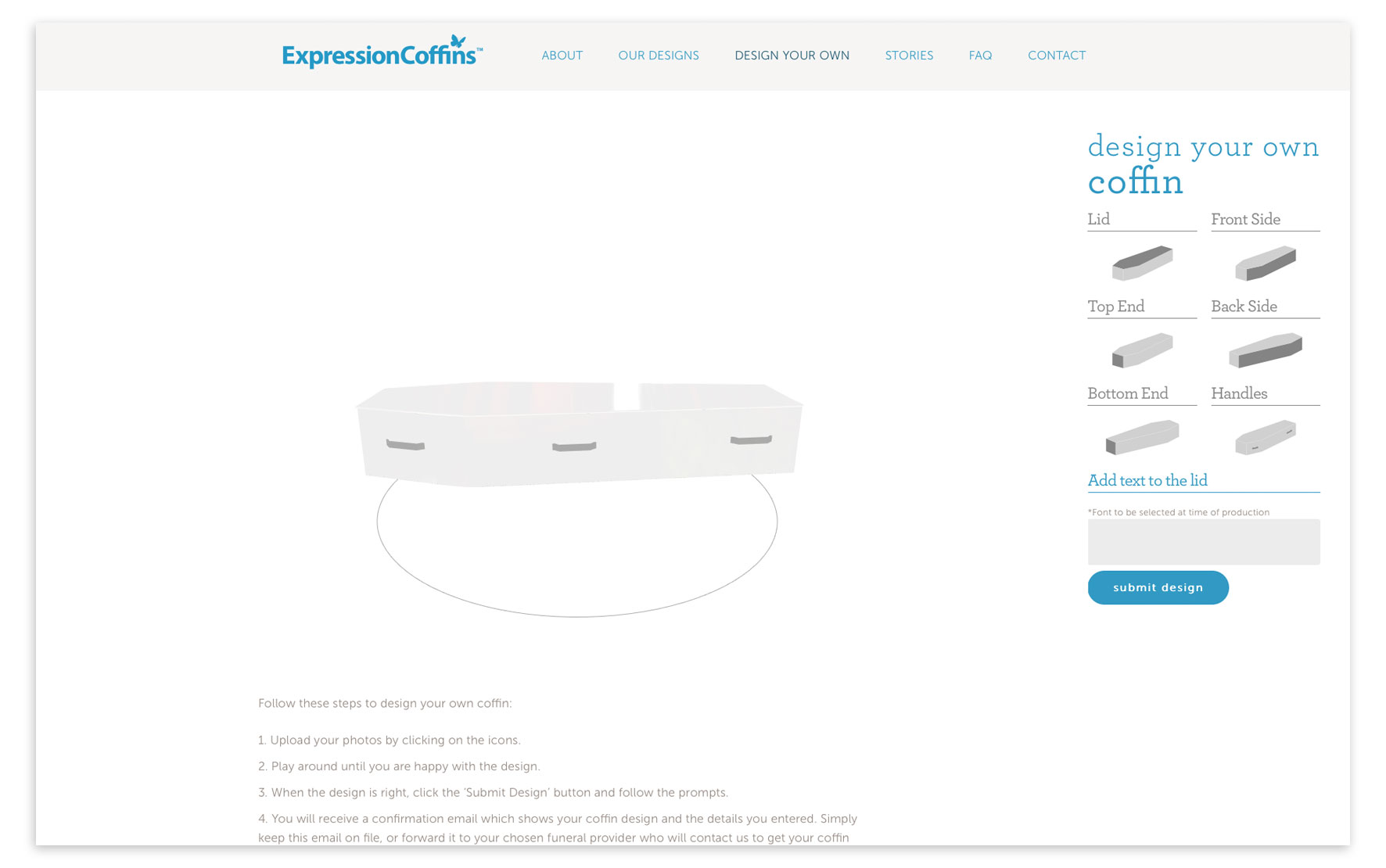 Design your own coffin in 3D (perfect for families wanting to be involved in the creative process)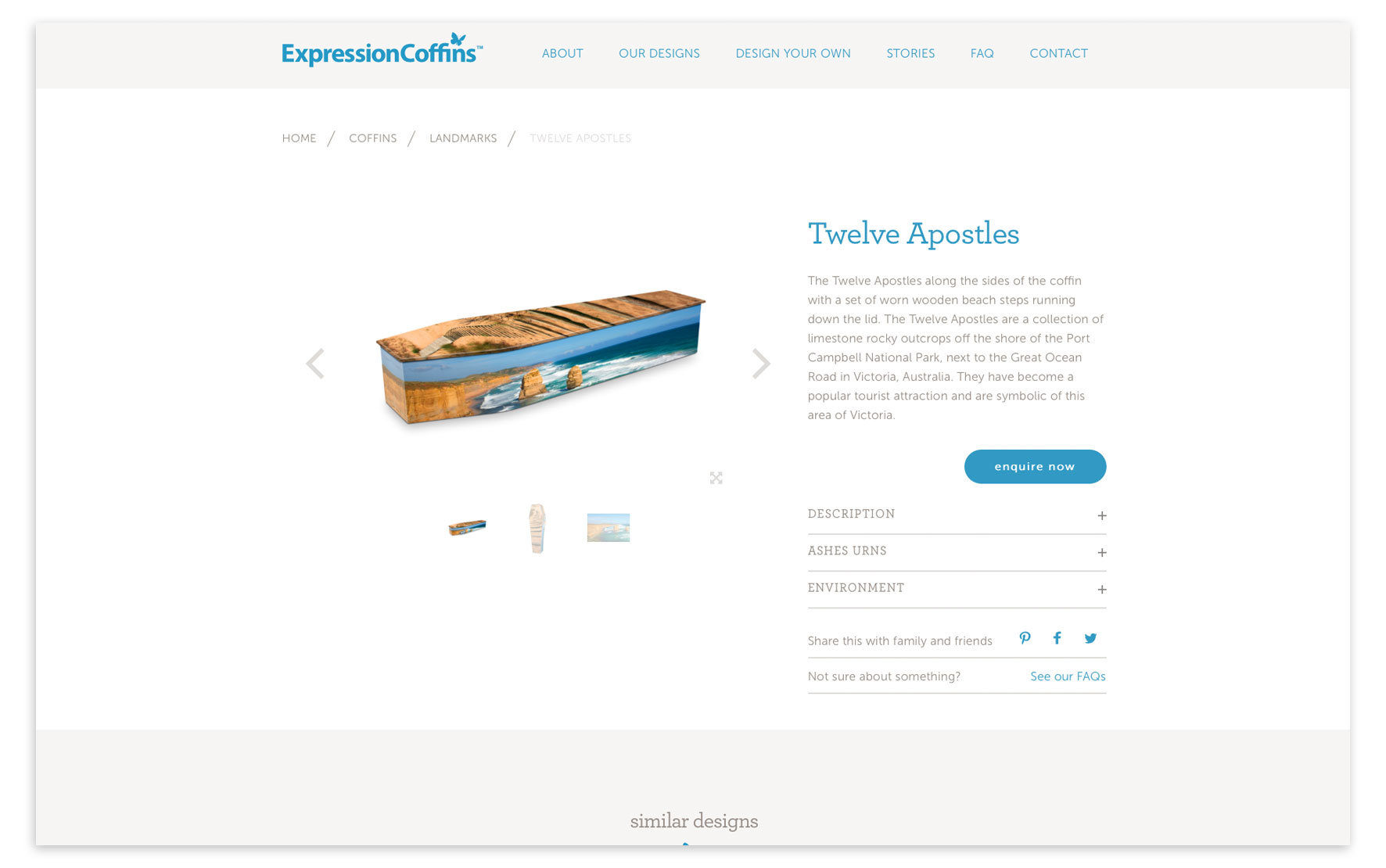 Bigger coffin range, with more categories (easier for families and you to find what you are looking for)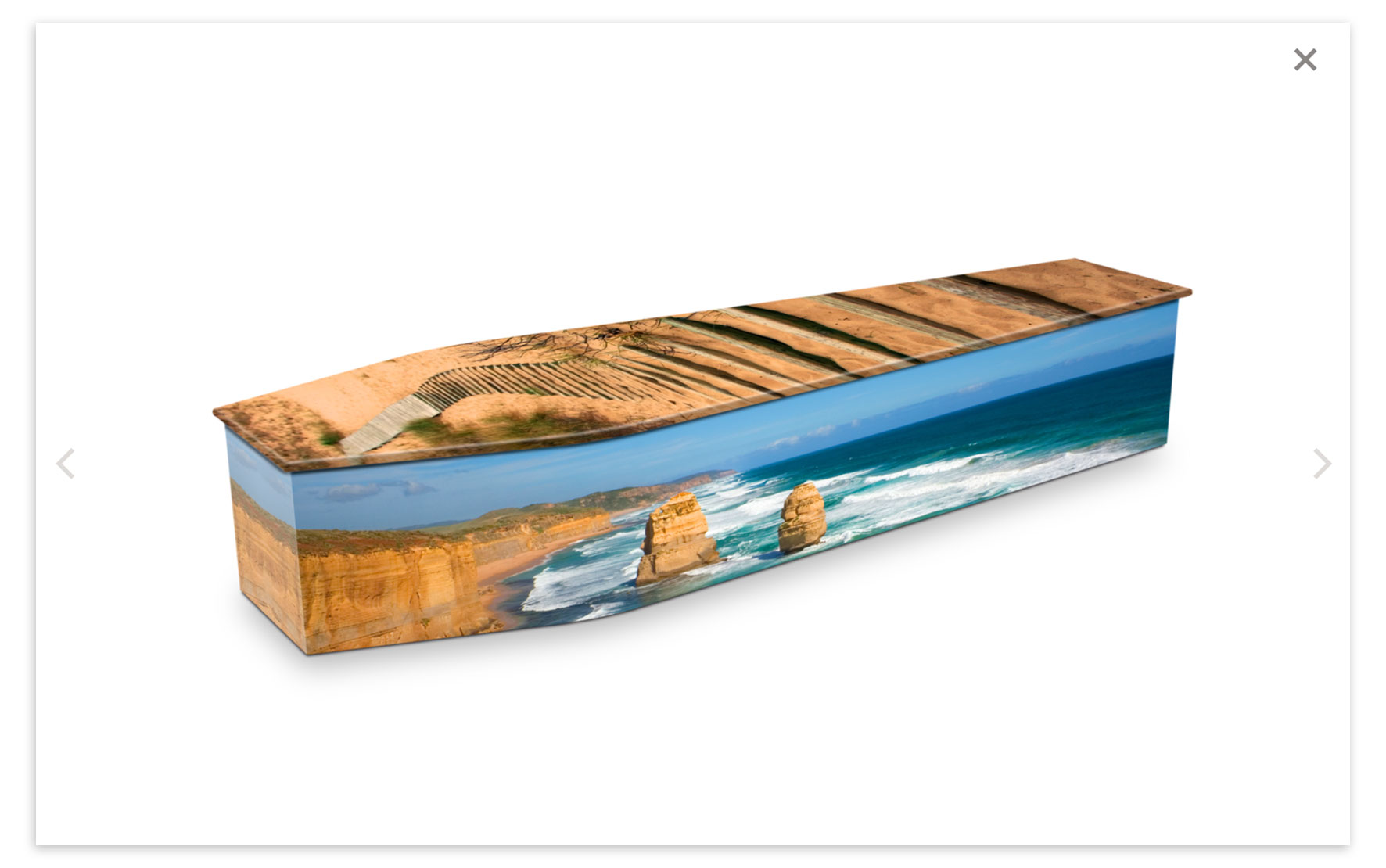 You can help your client families to create their own special designs (or, they can do it themselves at home, on their own computer)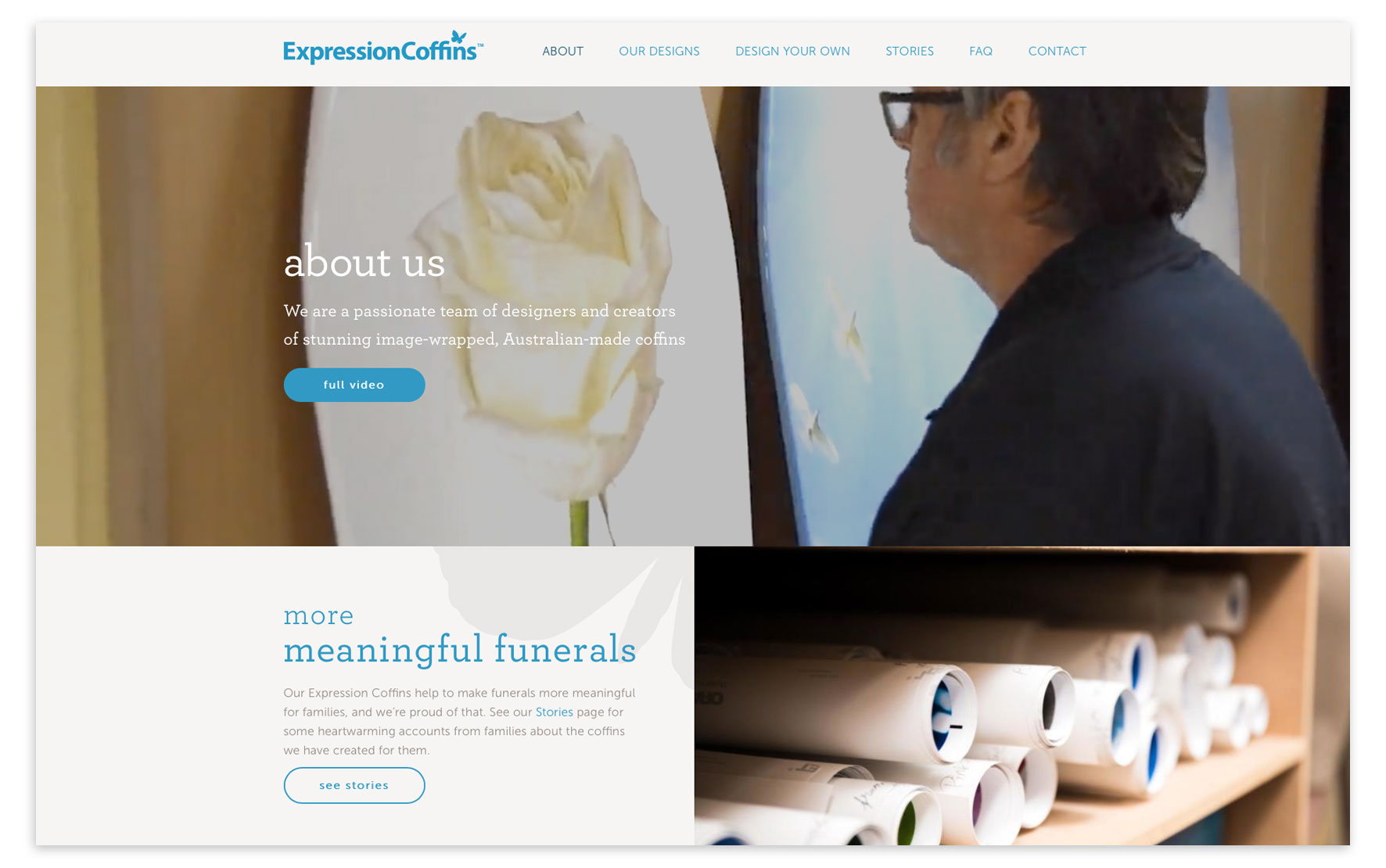 Show your client families our video on the Expression Coffin making process (show them the care and craftsmanship involved)