The new range of dot painting designed coffins and ashes urns are now available at Expression Coffins.
Each design features a unique animal — lizard, snake, kangaroo and fish.
Not what you're looking for?
Send us your own image and we'll make up a special design for you.
Enquire how you can customise a design and add your personal touch.
BLACK LIZARD DOT PAINTING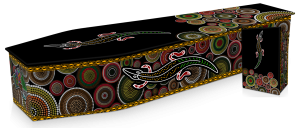 BANDED SNAKE DOT PAINTING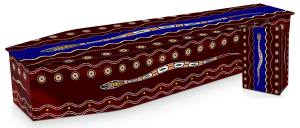 KANGAROO & FISH DOT PAINTING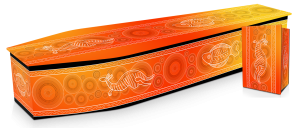 Each design has been created with a matching ashes urn.
Ashes urns can be purchased separately.
If you wish to order,
please visit www.expressioncoffins.com.au
and talk with your funeral home for more information.