Batesville has released two new caskets in Australia.
NEW CHESTNUT CASKET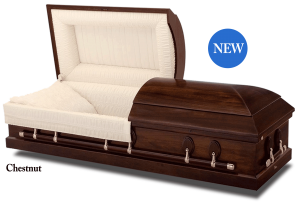 HARDWOOD CASKET
Features:
Puritan Stain
Gloss finish
Dual Overlay Feature
Suitable for Burial or Cremation
Swing Bar Handle
Cremation Friendly Liner
Safety Bottom
Pre-Interment Warranty
Memorial Record System
Living Memorial Program
LIBERTY CASKET NOW AVAILABLE IN FULL LID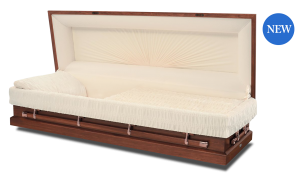 The Liberty is now available in a full lid.
Veneer
Rosetan Crepe Interior
Cremation Friendly Hardware
Ashton Manufacturing are the exclusive distributor of Batesville Caskets in Australia.
For more information contact…
Ashton Manufacturing on 1300 263 346