Ashton Manufacturing has launched a new website called 'A Meaningful Funeral'.
The purpose of the website is to:
Explain the importance of funerals
Show how various elements can combine to create a meaningful funeral
Explain the role of a funeral director
Help choose a coffin or casket
Find a funeral director
Visit the website: www.ameaningfulfuneral.com.au
HOME PAGE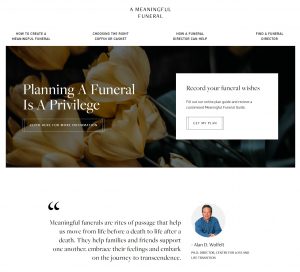 The homepage is the starting point to navigate around the website. From here, click on 'How to create a meaningful funeral', to learn about the elements of meaningful funerals.
HOW A FUNERAL DIRECTOR CAN HELP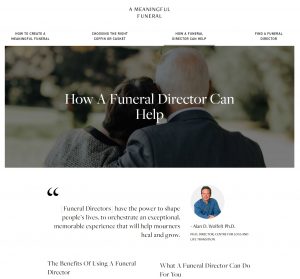 This page provides information on how Funeral Directors assist families — and the important role they play.
CHOOSING THE RIGHT COFFIN OR CASKET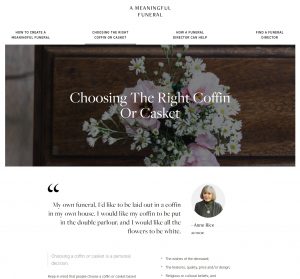 This page provides information on choosing a coffin or casket that meets a family's needs.
FIND A FUNERAL DIRECTOR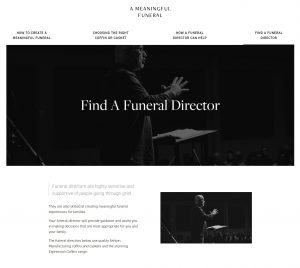 Enter your postcode or suburb to find a funeral home in your area.