Our award-winning Artisan casket is created with the utmost care and attention to detail. It has a restrained material use which minimises its environmental impact and its one-piece arched lid removes completely.
The Artisan's low coffin sides allows for easier, more intimate viewings. Family can sit with the deceased without having to stand.
The casket is supplied with an Australian premium wool fleece mattress & pillow and is part of our Memorial Tree Program.
Its internal dimensions are: 195 x 57 x 33 [L x W x D (cm)]
Optional extras for the Artisan are a:
soft bamboo blanket; and
a special crucifix.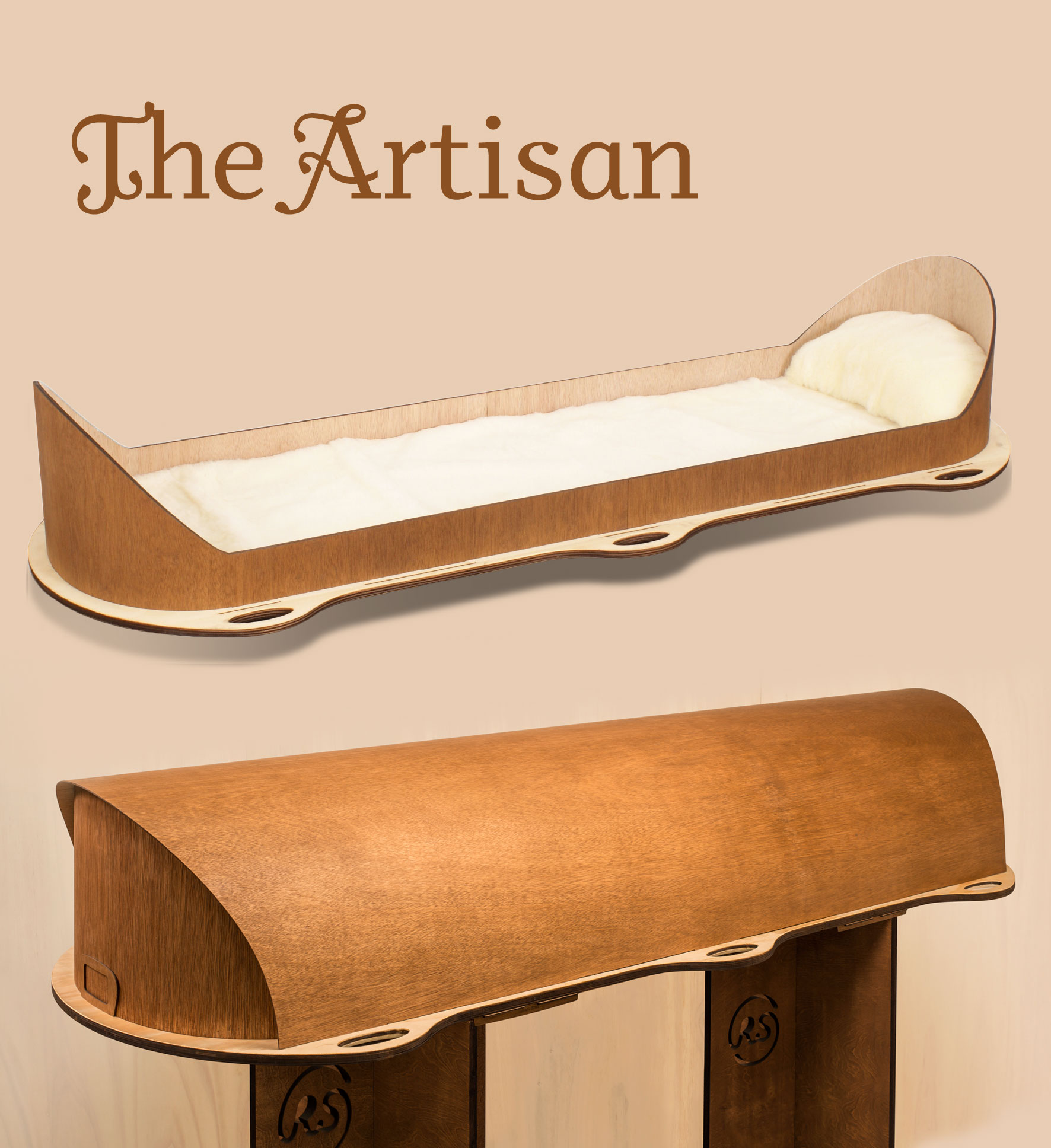 Please note that the Artisan lid that we stock in Australia is the plain, natural timber finish only. As shown in the image above.